The orange net: an idea by Tenax
Innovation and quality guaranteed
Tenax is increasingly committed in the R&D and production fields in the context of modern building sites. It is no coincidence that the records of Tenax in the construction industry are as significant as those obtained in the geotechnics and agriculture fields. The orange net is the emblem of this constant collaboration with people who work in the construction industry, which symbolizes an "open building site" and work in progress.
TENAX has a quality management system compliant with UNI EN ISO 9001-2015 regulation. Furthermore, our internal laboratory, which is at the forefront in Europe, guarantees the standardization of production processes and end products. As a consequence, every net has also the same nominal, expectable and constant characteristics.
Why to choose the original Tenax
The quality and attention that distinguish TENAX production processes are reflected in its products. End users can easily recognize them in the characteristics of TENAX orange nets for building sites. These characteristics are also their strengths:
Certified quality
Compliance with regulations
Tensile strength, resistance to chemicals and weather elements
They do not fade
Customizable
Easy to install, move and store
Some fences undergo a special production process of molecular orientation that considerably increases the longitudinal tensile strength. As a consequence, all the structure is stabler, as well as lighter and more elastic.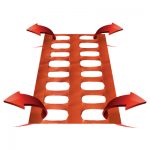 TENAX uses high-quality polymers and colouring pigments unlike many products on the market. TENAX nets do not fade, do not lose their colour and are visible for a long time and in different environmental conditions.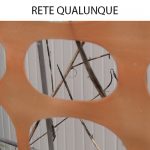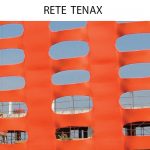 They can also be customized with the company logo or specific signs ("work in progress") which increase the perception of danger.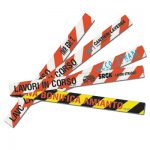 They are easy to move, store and install, with further time and cost savings.