Building materials
Reinforce your waterproof or insulating membrane
Thanks to the flexibility of the manufacturing process, TENAX can realize polypropylene light weight nettings with great mechanical and tear resistance. Many of these articles are used in the building material industry. They work as support and reinforcement of waterproof and insulating membranes, they cannot corrode or oxidize.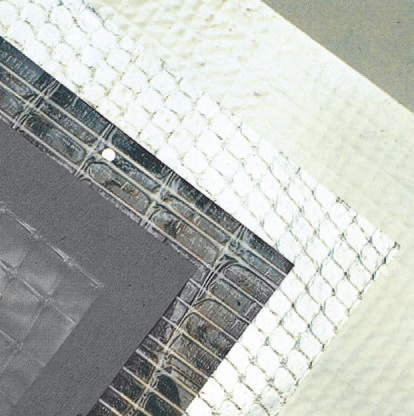 hPP – Homopolymer polypropylene
Specific weight: 0.9-0.915 g/cm3 (56.19-57.12 lb/ft3)
Melting temperature: 162-168°C (323.6-334.4°F)
Tensile strength: 34-37 MPa
Young's modulus: 1200-2000 Pa
Yield elongation: 5-10%
Break elongation: 500-700%
Working temperature: +0°C – +90°C (32°F – 194°F)
Max working temperature (short period): +100°C (212°F)
Light material, resistant to chemical substances (as salts, acids and strong alkalis) and with a high mechanical strength. It is used for bi-oriented (stretched) products. Suitable for direct food contact.
• Dimensional stability and regularity
• High mechanical resistance
• Flexibility and reinforcing
• Tear resistant
• Recyclable and incinerable material
• Light weight
• Low Thickness