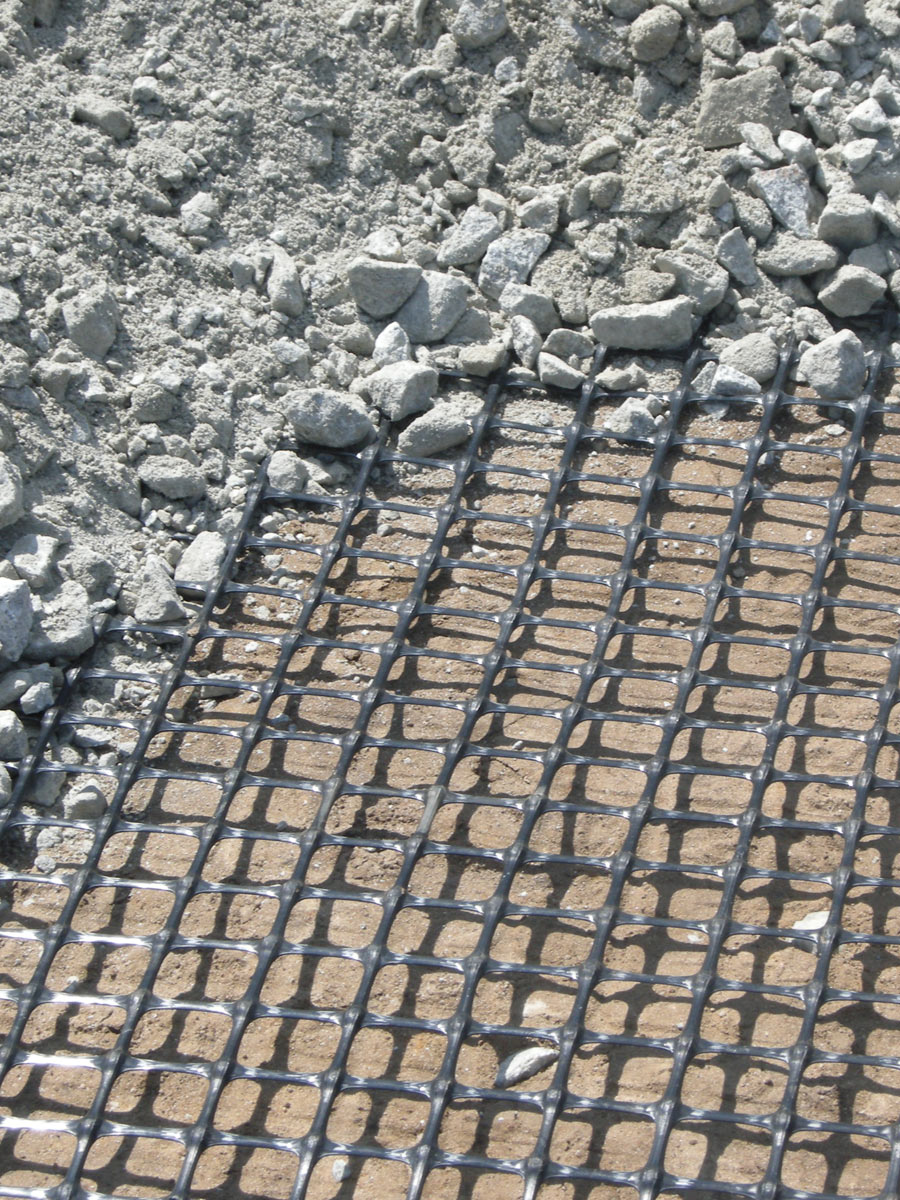 LBO HM · GT HM
High Modulus geogrids and geocomposites for base reinforcement
LBO HM · GT HM
High Modulus geogrids and geocomposites for base reinforcement
Description

Types

Applications

Data sheets

Download
Tenax LBO HM geogrids and Tenax GT HM geocomposites are the evolution of the traditional Polypropylene extruded biaxial geogrids with integral junctions.
LBO HM geogrids are specifically designed for soil base reinforcement. GT HM geocomposites are obtained by laminating a LBO HM geogrid to a geotextile: the geogrid increases the tensile strength of the soil, while the geotextile has a separation and filtration function.
Their uniqueness depends from the increase in elastic moduli, i.e. in mechanical performance at low strains (0.5% and 2.0%).
Using the Peak Tensile Strength as the main design parameter is useless if you consider the real operating conditions: indeed, strains that develop at peak are excessive and not compatible with the stability and operation of any structure.
● Reduced settlements of the structure (same load)
● Elastic modulus 10% higher than traditional bi-axial geogrids
● Maximum performance at low strains
● No creep within serviceability strains
High Modulus geogrids and geocomposites feature different resistance values, therefore they can be used both in small and large building sites.
Strength at 0,5% and 2%
| PRODUCT | STRENGTH AT 0.5% MD | STRENGTH AT 0.5% TD | STRENGTH AT 2% MD | STRENGTH AT 2% TD |
| --- | --- | --- | --- | --- |
| LBO HM 2 · GT HM 2 | 2.6 | 2.6 | 8 | 8 |
| LBO HM 3 · GT HM 3 | 5 | 5 | 12 | 12 |
| LBO HM 4 · GT HM 4 | 6 | 7 | 15.6 | 16.5 |
Note
Test method: ISO 10319
unit: kN/m
Large areas and parkings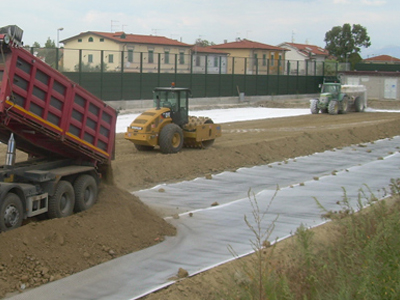 Roads and railways